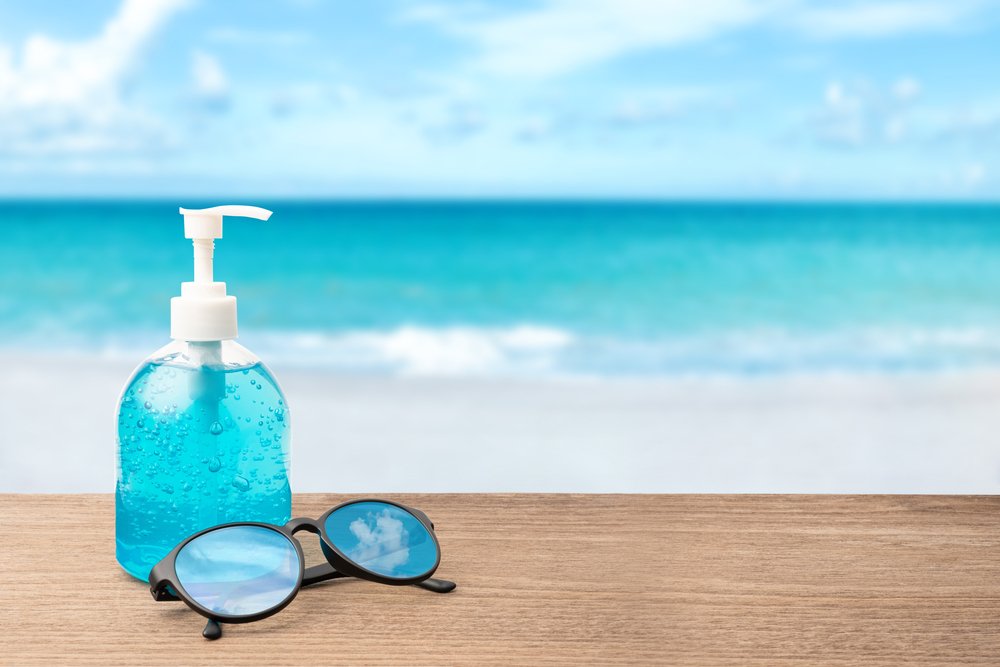 Hello,
The media will have you believe that from Thanksgiving to Christmas is when people go off the rails with their health and fitness.
This is true.
But there's another, more dangerous time where people… especially in their 40's, 50's & 60's, get thrown completely off track.
It's none other than Memorial Day to Labor Day.
For starters, this is span of 3 months as opposed to a 6 week period between the winter holidays so there's simply a LOT more time for you to completely lose control of your health and fitness.
Here's a short list of suspects:
Graduation Parties
BBQ's
Summer vacations which mean more travel
Kids sporting events (one of our clients had 52 games in 4 weeks!)
4th of July usually is a long weekend
August at camp, the lake, the final trip of the summer
I could go on but you get the point.
There's just so much time in our lives where there is NO structure.
The lack of structure affects your workout and nutrition habits...in a big way…
...and if there are not very solid habits in place… things will go off the rails fast.
To help you get on track, we've opened up 20 spots for you 6 week "Get It Back" Challenge that starts October 11th.
Just text "Get it Back" to (412) 472-7413, and a coach will text you within 24 hours to get you some more information.
You Should Apply If You:
If you are worried about another year going by where you don't have control over your health
If your clothes are feeling a little tighter than you want them to be
If you're just done feeling tired all the time….
If your body aches and every time you try to work ou (or just walk up down the steps!) you get hurt
If you've given working out on your own an honest try, but just haven't been able to stay consistent.
If you just want a coach to take the lead for you and help you get this on track
Here's what you get…
"Cutting Edge Personal Training:" Get 18 Small Group Personal Training Sessions so you always have a coach watching every rep, which means you don't need to worry about what to do, how to do it, or if you are doing it right…(Yes even if you have chronic pain, injury or haven't worked out in years!)
"Nowhere to Hide" Get daily one-click accountability check in's on your phone, and 1:1 accountability conversations with your own personal health coach every other week, so you can be certain you won't fall off the wagon like most people when they begin an exercise program...which means you'll get better results than you ever have before.
"The Secret Sauce to Making Your Results Actually Last This Time" The fitness industry's dirty little secret those overpriced bike makers, splat point trackers, bootcamps and globo gyms don't want you to learn (so you lose your results and eventually go back) is that what makes your results last is learning how to manage your stress, get better quality sleep, workout around injures and creating permanent belief in yourself. We're going to find out which of these has held you back and create a plan to overcome it in this challenge (if not, check out our insane guarantee below.)
"Eat This Not That" A Simple 6 Week Nutrition plan, built for your lifestyle and created specifically in a way that you can have success with your schedule and environment...which means all the stress of not knowing what to eat and how to fit it into your life will be totally eliminated.
"The Inner Strength, Better-Than-Money-Back-Guarantee" 100% Guaranteed or your money back/ We promise that within your first 45 days you will drop body fat, get stronger, eliminate chronic aches and pains and feel so much better than you have in years...if not, we'll refund every dime of your money back PLUS $100 for wasting your time.
Just text "Get it Back" to (412) 472-7413, and a coach will text you within 24 hours to get you some more information.
Ryan Wade
P.S. Just a heads up, we're only taking 20 people into this program so please apply before all spots are taken.